Read Kay's Featured Article Women's Online Magazine, "A Great Valentine Story"
---
Read Kay's article "Thanksgiving Tradition: Highlights of an Alcoholic Home " on selfgrowth.com
---

KAY'S THANKSGIVING ARTICLE FEATURED ON BELLAONLINE
Read Kay's article, "Thanksgiving Highlights of an Alcoholic Home" Now
---

Read Kay's article, "Older Woman, Younger Man" on likemom.com
---

Listen to Kay's interview on "Let's Talk Adoption with Mardie Caldwell" Radio Show Older Parent Adoption
Listen to Kay's Interview with Mardie Caldwell
---

"TALKING MATTERS" WITH JOAN KENLEY
Broadcast on KRXA 540 AM Saturday 3-5PM PST On www.KRXA540.com
Release: March 16, 2006
Kay Speaks Candidly about Addiction, Codependency and Recovery
Aired on March 18th, 2006
Kopit tells her story dramatically yet gracefully as she shares personal experiences in a way that will help you gain courage and hope with details of her challenges of being codependent. She shares from the heart and with a passion for creating positive change. You will laugh, cry, become educated, rejuvenated, and self empowered by the end of the interview. Kopit's real life stories are sure to clarify as she helps you become aware of the steps needed for empowerment.
---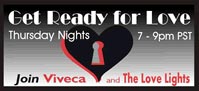 Viveca and the Love Lights presents: "HEALING POWER OF FORGIVENESS & I SURVIVED"
with Dr. Carolle, Kay Kopit & Erica Miner
Visit Viveca's Site and Listen to Kay's Interviews
---