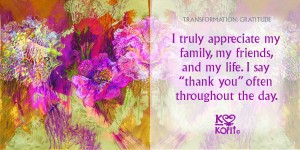 Do you feel frustrated learning workings of the computer?   I don't feel confident when it comes to mechanics of any kind.  I resisted learning the computer precisely because I freeze when there are too many choices, buttons, icons, and instructions.  10 years ago I finally realized that if I wanted to reach the world with my writing and art I needed to take a class for dummies.  That isn't exactly what they called it but it certainly was the way I felt.  I ended up taking an eight week class and a weekend workshop.  When the instructor showed us what to do during the session I felt overwhelmed but I thought I know I can do this because I am determined. Holy Moly . . . as soon as I returned home I would sit staring at the computer and felt just as stupid as I always had.  I actually took out my notebook, yes paper, and tried to follow the step by step instructions.  Forget it, I couldn't remember anything!  For the last many years I have been able to coast because I basically have been using Word and e-mail.  Even then when I needed to do something like put a manuscript together I had to call on my publicist for help.  She painstakingly would read all the chapters and format them correctly for submission to publications.  If I tried to make any corrections on the finish copy my sentences would fly off the paragraph, or I would have a blank page with a number at the bottom, or the wrong size font, etc.  You get the picture.  Not pretty.
When I realized that I wanted to be a part of the amazing social web network the fear began creeping up my spine like a slithery snake. I know many of us are naturals when dealing with the computer, including my teenage daughter, but I am not one of them.
I have to be able to handle my own blog and be able to post my new series of You Tube videos.  I talked to myself, and remembered that I have the most wonderful web designer and friend, Eric Reynolds of www.trancefusiondesign.com.  What a great guy!  He is talented, thoughtful and caring.  He genuinely wants his clients to do well.  I called him and he came to my house and helped me post the first few blogs on line.  After they were posted he had me go through the ropes to see if I had it down.  Oh no! I didn't, although he was kind he said, "You did great."  I said, "Eric I know I will have to call you when I am ready for the next post to walk me through it again."  He replied he would do that gladly and then he had an idea, a great idea.  He would make a video tutorial for me on my blog spot with the detailed maneuvers involved.  Wow!  In no time he said I would get it.
Thank you Eric for all that you do for your family and friends.  We love you and appreciate you!