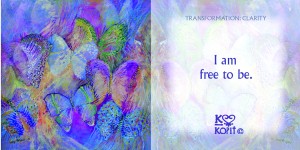 I attended my first concert over 30 years ago.  I was in the throes of a diseased, codependent relationship that lasted over 12 years.  My alcoholic partner, Joey, and I were strolling on the Boston Common when we were approached by a guy who held out his hand and said, "How would you like two free tickets to a show that will change your life?  The matinee is starting right now."  We looked at each other and shrugged but had nothing better to do so we accepted his offer.  We walked a mere two blocks through the flower laden park to the theater, took our seats in the balcony, and watched the lights dim.  A svelte young woman, with wild curly hair, wearing hippy gear, walked to the piano.  Through a thick haze of marijuana we were introduced to Carole King.  With her first chord, the crowd went crazy.  This amazing artist was just my age at the time, although I had never heard her music.  I was enraptured as she belted out her lyrics.
Of the 2000 plus people in the audience, I was probably the only one not smoking a joint.  I was terrified that the police were going to raid the auditorium and take us all to jail.  I was definitely "Miss Priss," more concerned with what Joey was doing and thinking, than with the artistry on the stage.  My stomach was in knots most of time, wondering what the next second would bring with my alcoholic partner.  I spent every waking moment with thoughts of "him." I was so neurotic that I literally wrung my hands with worry.  This special experience might have gone right by me, like everything else in my world, if it weren't for the fact that I was inhaling second hand smoke and was "stoned" myself.  The "pot" allowed me to loosen up and chill out for a few hours.
Carole King performed her classic album, "Tapestry," which has sold over 11 million copies and was a 4x Grammy winner.  She is a poet and a musician; her work is a gift to us.  I purchased her record that day and I still have the original copy.  I practically wore it out playing it.  At the depth of my addiction her music soothed my soul.  As I was getting well, her lyrics evoked pleasant memories or gave me a message that I needed to hear at just the right moment.  Listening to her fascinating voice was therapeutic.  I didn't have to work or analyze anything.  I was just there, enjoying the pleasure of being and listening.
A few years ago I had the good fortune of seeing Carole King in concert in San Francisco on her "Love Makes the World" tour.  As I sat down in the Masonic Auditorium, next to my wonderful husband Bryan, I noticed we occupied seats in the same area of the balcony that I had shared with Joey 33 years earlier.  Carole sat at the piano facing the group just as she had done that spring day.  The difference this time was her cozy "Living Room" arrangement on stage.  It felt like de-ja-vu.  Except, not.  This time I was there as a healthy, clear-headed woman.  All of us in the crowd were much older and there wasn't "dope" wafting in the air.  For 2 ½ hours we were transported to a magical world of melodious mystery.  She did it again; captivated her audience and moved us to new heights.   I was reminded of the beauty of music at all stages of growth.
Each of us creates our own life tapestry.  The warp of our weaving represents our childhood, which often is dark and unbalanced.  All of our experiences, both good and bad, color the art and give it strength.  As we begin our journey of recovery the yarn becomes more brilliant, filling in the picture and making it whole.  The richest threads are gold and silver.  They symbolize the harmonious sounds of music, of all types, enriching our soul.  The fabric of my life was altered that fateful day in Boston many years ago.   I accept and experience the healing power of music. I am going to continue to let it carry me to a peaceful world. 
At this point in my life I am very clear that I Am Free To Be.